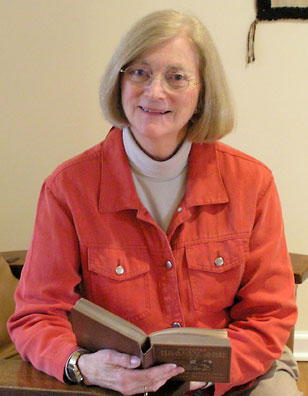 Ruth C(lifford) Engs, Professor Emerita
Department of Applied Health Science,
School of Public Health,
Indiana University, Bloomington, Indiana
Email: engs@indiana.edu
Professional Emphasis
Over my career, I have explored hypotheses concerning the determinants of behavior, and have investigated the history of cycles of prohibition, eugenics, and other social/health movements with moral overtones - Clean Living crusades. In my first twenty years, I primarily used quantitative sociological and applied research methods to examine behaviors in the area of drinking patterns, addictive behaviors, sexuality, women's health, among other health issues. The examination of these contemporary problems led me to an interest in the etiology of attitudes and behaviors from a broader historical and cultural prospective.
Consequently, in the early-1990s, I began qualitative research and data collection to explore the history of drinking within the cultural context of Western Europe and North America. This line of study evolved into the exploration of other health related issues and health reform crusades, such as Prohibition and Eugenics, and their reformers during the Progressive Era - a period of massive changes in regards to heath issues within the American culture. Recently, I have published reference books concerning the history of public health and other health issues. I am currently working on a book concerning COVID-19.  My research studies over the past 45 years have been published as books and peer reviewed articles. I have made over 300 research and other presentations, published over 150 articles, and 16 books.
Education Background

| College/University | Field of Study | Degree |
| --- | --- | --- |
| University of Tennessee | Community Health Education | Ed.D. |
| U. of Oregon | Counseling Psychology and Health Education | M.S. & M.A. |
| Merritt College | Nursing | R.N. |
| University of Vermont | Liberal Arts | B.A. |
Selected Published Books
BIZARRE MEDICINE: Unusual Treatments and Practices through the Ages. Goleta, CA:ABC-Clio Greenwood, 2022
HEALTH AND MEDICINE THROUGH HISTORY: From Ancient Practices to 21st-Century Innovations. Goleta, CA:ABC-Clio Greenwood, 2019. Book Awards: 2019 Award Finalist in the "Health: General" Category — Best Book Awards, American Book Fest; 2020 Outstanding Reference Source — Reference and User Services Association [RUSA]
CONVERSATIONS IN THE ABBEY, VOL. II: The Next Generation of Senior Monks of Saint Meinrad Reflects on Their Lives. St. Meinrad, IN: Saint Meinrad Archabbey  and Booklocker.com, 2016
THE FIELD HOSPITAL THAT NEVER WAS: Diary of Lt. Col. Karl D. Macmillan's, MD, 96th Field Hospital in China-India-Burma Theater 1945, WWII. Bradenton, FL: Booklocker.com (2015)
UNSEEN UPTON SINCLAIR: Nine Unpublished Short Stories, Essays and Other Works. (Editor/Author) McFarland and Co.: Jefferson, NC, 2009.
CONVERSATIONS IN THE ABBEY: Senior Monks of Saint Meinrad Reflect on their Lives . Saint Meinrad Archabbey,: St. Meinrad, IN, 2008.
THE EUGENICS MOVEMENT: AN ENCYCLOPEDIA . Greenwood Publishing Group: Westport Ct, 2005. Book Award: College & Research Libraries Selected Reference Works, 2005-2006
THE PROGRESSIVE ERA's HEALTH REFORM MOVEMENT: A HISTORICAL DICTIONARY. Greenwood Publishing Group: Westport Ct, 2003.
CLEAN LIVING MOVEMENTS: AMERICAN CYCLES OF HEALTH REFORM Praeger: Westport Ct, 2000, 2001 (PAPERBACK).
CONTROVERSIES IN THE ADDICTION FIELD (Editor), Kendal-Hunt: Dubuque, Iowa, 1990
WOMEN: ALCOHOL AND OTHER DRUGS (Editor), Kendal-Hunt, 1989; Wipf and Stock Publishers, Eugene, Or, 2006
ALCOHOL AND OTHER DRUGS: SELF RESPONSIBILITY, Tichenor Press: Bloomington, IN, 1987.
SAMPLES OF ACADEMIC PUBLICATIONS (about 200 total)
Samples of Historical Interpretations of Health Reform Movements and their Reformers
"Chapter 6: Background to the Eugenics Movement and Influences on Friedrich Hayek" in Robert Leeson, editor. Hayek: A Collaborative Biography Part X: Eugenics, Cultural Evolution, and the Fatal Conceit. Palgrave-Macmillan. Cham, Switzerland, 2017
"Chapter 16: Eugenics, Immigration Restriction and the Birth Control Movements." In Katherine Sibley. A Blackwell Companion to the Harding, Coolidge, and Hoover Presidencies. Wiley-Blackwood, 2014
"Fisher, Irving," "Stoddard, Cora Frances., " "Scientific Temperance Federation," and other entries In. Alcohol and Temperance in Modern History: An International Encyclopedia, 2 Vol. Editors, Jack S Blocker; David M. Fahey; Ian R. Tyrrell. Santa Barbara, CA: ABC-CLIO, 2003.
"Cycles of social reform: Is the current anti-alcohol movement cresting?" Journal Studies on Alcohol, 58(2):223-224, 1997.
"Do traditional western European drinking practices have origins in antiquity ? " Addiction Research 2(3): 227-239, 1995.
"Resurgence of a New Clean Living Movement," Journal of School Health, 61(4):155-189. 1991.
Samples of Determinates of Behavior Studies
"Mass hysteria or toxic fumes? A case study for university administrators. NASPA Journal, 33(3):192-201, 1996 (co-authors: R. McKaig, B. Jacobs).
"Gender differences in drinking patterns and problems among college students," Journal of Alcohol and Drug Education, 35(2):36-47, 1990. (Co-author: D. J. Hanson)
"Reactance theory: A test with collegiate drinking," Psychological Reports, 64:1083-1086, 1989. (Co-author: D. J. Hanson)
Samples of Longitudinal Trend Studies
"Boozing and brawling on campus: A national study of violent problems associated with drinking over the past decade", Journal of Criminal Justice, 22(2): 171-180, 1994. (Co-author D.J. Hanson)
"College Student Drinking Problems: A National Study 1982 - 1991, Psychological Reports 71:39-42, 1992. (co-author D. Hanson)
"University Students' Drinking Patterns and Problems: Examining the Effects of Raising the Drinking Age," Public Health Reports. 103(6):667-673, 1988 (co-author David Hanson).
Samples of Cross Cultural Studies
"The effect of religion and religiosity on drug use among a selected sample of post-secondary students in Scotland," Addiction Research; 7(2):149-170, 1999 (co-author: Kenneth Mullen)
"Correlates of alcohol, tobacco and marijuana use among Scottish post-secondary helping profession students." Journal Studies on Alcohol, 58(4):435-444, 1997 (co-author: E.Teijlingen)
"The drinking patterns of American and Polish Students: A Cross National Study", Drug and Alcohol Dependance, 27:167-175, 1991 (Co-authors D. Hanson, J. Slawinska)
Samples of Other Research related to Alcohol and Drinking Patterns Areas
"The association of alcohol consumption with self-reported illness in university students." Psychological Reports, 76:727-736,1995 (Co-author M. Aldo-Benson).
"Family Background of Alcohol Abuse: An Unexpected Finding," Journal of Studies Alcohol, 51(6): 542-547, 1990.
"Women, alcohol, and health: A drink a day keeps the heart attack away," Current Opinion in Psychiatry, 9:217-220, 1996.
"Drug abuse hysteria: The challenge of keeping perspective, Journal of School Health, 58(8):26-28, 1988. (Co-author. S. Fors)
SAMPLES OF PROGRAM DEVELOPMENT 
Director: BOOZE AND YOUS Alcohol Education Program. Developed an education program at Indiana University for residential halls which included lectures, values clarification and film, 1974-1977. Producer: BOOZE AND YOUS film, Indiana University, 1975.
SAMPLES OF WORKSHOPS AND OTHER PRESENTATIONS (over 200) 
"Lucy Page Gaston: Forgotten anti-smoking crusader," AAHPER, Orlando, FL, April, 2000. 
"Has the American Clean living (anti-alcohol) movement crested?" Paper presented: Kettil Bruun Alcohol Epidemiology Conference, Edinburgh, Scotland, June 1996 
"Using magic for HIV prevention education", Jefferson County Health Department Louisville, KY, July 1994.
BOARD OF DIRECTORS ON NATIONAL ORGANIZATIONS 
National Association of Prevention Professionals, (NAPPA), Louisville, KY, 1988 to 1992. 
Alcohol and Drug Problems Association (ADPA), Washington, DC, 1983-1988.
CONSULTING: Consultant to business, academic, community and other organizations for curriculum development and research design in the area of alcohol and other addictive behavior education and prevention.
AWARDS: College & Research Libraries Selected Reference Works, 2005-2006 for The Eugenics Movement; 
Robert G. Kirk, Distinguished Doctoral Alumni Award, University of Tennessee, 1997; Distinguished HPER Researcher Award, IU, 2002
RECREATION and HOBBIES: Instrument rated pilot; hobby farmer; drives Model A Fords with husband.